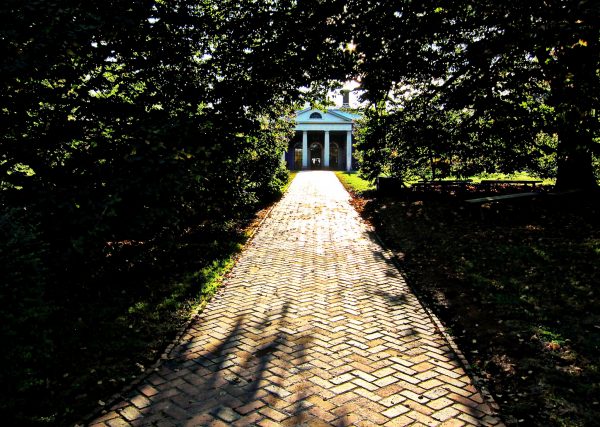 If you live in Blacksburg, Virginia, you're apparently obligated to hate Charlottesville, at least a little. Every team has its cross-town rival, and the University of Virginia is Virginia Tech's, thus—and correct me if I'm wrong, because I know zero about sports—we are natural enemies. Giving a talk in Charlottesville a few months ago for the Virginia Festival of the Book, I nervously cracked a joke about being from Blacksburg, and someone said, "We'll forgive you."
In truth, we're a bit jealous of Charlottesville. When I was writing This Is Where You Belong, one of the Blacksburgians I interviewed, a budding placemaker and developer, described his vision for our town, the centerpiece of which would be a vibrant, restaurant- and retail-thronged pedestrian mall just like Charlottesville's. Then a few weeks ago I gave a speech in Lynchburg, Virginia, to help kick off the city's downtown master plan renewal. Afterward, one of the town employees gave voice to the secret longings of the southwest Virginian heart when he said, "Everyone wishes they were Charlottesville."
Would we want to be Charlottesville now? What happens when a great city comes to be irrevocably associated with something terrible? When its name alone becomes synonymous with racism and violence?
A few weeks ago my friend mentioned she'd picked a paint color for her house: "Sandy Hook Gray." The shock I felt illustrates the problem here. There was a time when the name Sandy Hook evoked nothing more sinister for Benjamin Moore customers than the earthy shade of a colonial Connecticut stone house, but it must be an unscathed few who don't hear the name now and think, at least briefly, of first graders being shot in their schoolrooms. That's not something you want to associate with a paint color, let alone an entire town.
Will Charlottesville take on similar tones? Unfortunately, it probably will, the way to some outsiders Blacksburg will only ever call to mind the April 2007 shooting at Virginia Tech. The hope I can offer is that's not how locals see our town. People who lived here when that tragedy occurred (I didn't) still deal with some very real grief; a small part of that may be grief that the place they love bears a shadow in the public mind. The shooting forever changed how outsiders see us. And yet it's not how Blacksburg defines itself. As with Charlottesville, what happened here in Blacksburg seems, to locals, an anomaly. It's not representative of who we are, what our place is like, or whether or not we love it.
My friend Jessie, who moved to Charlottesville several years ago and just bought a house there, posted a picture on Facebook of her family out to lunch at a restaurant in town. They were showing their city some much-needed love, she said. That's what makes suffering cities resilient. Their people continue to love them. In these worst-case scenarios, place attachment proves powerfully healing.
Even a longtime foe like Blacksburg understands that.
————————————————————
Shameless self-promotion portion of the newsletter: I was the first guest on the CityWorks Xpo podcast a while back, which makes me especially thrilled that it's since turned into this powerhouse gathering place for placemaking big thinkers. Have a listen here.
————————————————————
7 items of interest
1. "You talk to any 16- or 17-year-old … and they all say the same thing: I want to get out of here. But then they reach a certain age, and they want to give their kids the kinds of experiences they had." Why people return to dying towns.
2. How would doing this project in your town change it for the better?
3. A coal town recovers from losing coal.
4. The magic of street play.
5. Half of us want to move elsewhere. The half that hasn't read my book. Ha.
6. Nature words are disappearing from books, music, and movies—not a good sign for place attachment.
7. Bjork wants you to walk (via Project for Public Spaces).
Subscribe to my once-every-three-weeks newsletter to get links to random cool stuff, like David Blaine videos.