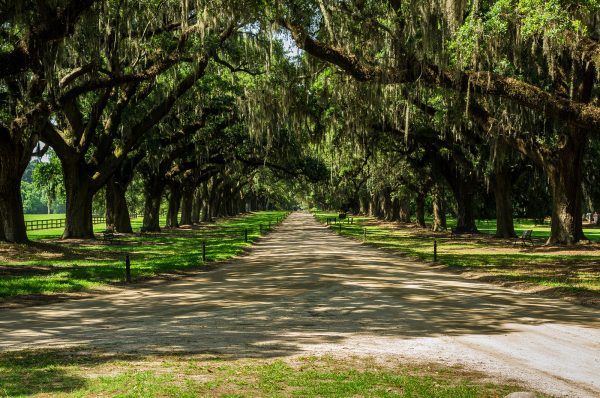 A woman I met told me about moving her family and her mother from California to South Carolina a few months ago, buying and selling "four properties in three cities in two states" in a whirlwind process that left her drained and exhausted. You wouldn't blame her for holing up in her (river-view) study and practicing yoga breathing for 11 months. Instead, she's created this fantastic strategy for developing place attachments.
She asks everyone she meets one important question. She says, "What do you think a new resident really needs to know, do, or experience here to become part of this community?"
What she wants is one piece of advice. One place to visit. One food to try. She's been compiling a list of the answers and—here's the clincher—doing them. "It's a way for me to integrate into the community," she says. "I think of it as a guide to being Southern."
So here's my one piece of advice: Steal her strategy. Start talking to strangers and asking this question. Where should I eat? What shop should I try? What event should I not miss? Even when you've lived in your community forever, (a) it's a much better ice-breaker than "How about this weather?, (b) it gives other people a chance to build place attachment by acting as ambassadors/braggarts for their town, and (c) it'll make you realize that your community is swimming in hidden pleasures and treasures you need to experience.
7 items of interest
1. Fifty reasons to love walkable cities.
2. There's a movie coming out about urban planning heroine Jane Jacobs, and it looks fantastic.
3. IMHO, nothing is more indicative of a city's openness (one of the three most important place attachment drivers) than how it treats its refugees.
4. My husband complained about a pothole the other day and I thought, "We really need this app."
5. From my publisher: The United States of Books, an under-construction guide to novels and nonfiction set in every state. It's the perfect companion to this state-by-state literary blog I've been following for a while.
6. "There is a growing hunger for connections, for rootedness, for places that are special and not interchangeable." Architects are on board with placemaking.
7. Would you move for a better school district like these people did? P.S.—Why am I so obsessed with the New York Times Real Estate column?
Subscribe to my every-three-weeks newsletter for fun extras! Just for subscribers!