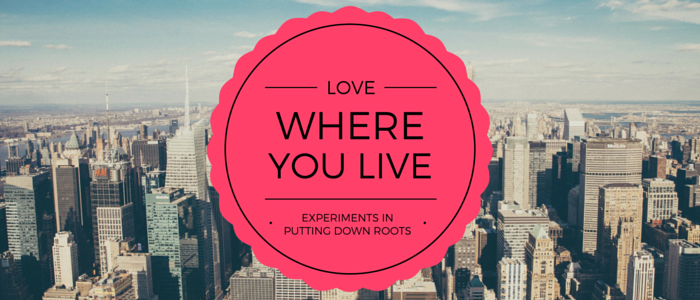 It's Wednesday night, dinnertime, and I'm weaving at top speed through the back roads of Blacksburg, trying to make it downtown before the snare drums do. Cranking my window down as I parallel park, I cock an ear. Are they coming? Is that a distant brass section or just the complaints of Main Street traffic? Finally jammed into a mostly legal space, I grab Ruby and run to the corner of Roanoke and Main. Two silent, stolid police cars are rolling toward us, signaling the start of the Blacksburg High School Homecoming Parade. We made it, and in that moment of relief the nostalgia hits me and it's like I'm seven years old and back here again:
Because for a long time, when you said "parade," Disneyland is what I pictured. I grew up about ten miles north of the Happiest Place on Earth, and my family made enough pilgrimages that I came to be intimately familiar with the Disneyland parade ouevre. There was a Christmas parade with whirling snowflake roller skaters, an ever-changing summertime parade themed around the latest Disney blockbuster, and a classic parade where, eventually, my own friend dressed as Cinderella and waved Kate Middleton–style from a ballroom on wheels.
My favorite was the Main Street Electric Parade. At 8 p.m sharp the lights along the parade route went out. Tootling electronica music blasted over the loudspeakers, heralding the arrival of blinking, stroke-inducing Disney characters. I loved it. Even now, the first bars of the Electric Parade theme send a pulse of dopamine through my body.
For all the Disneyland parades I saw growing up, I didn't see my first genuine municipal parade until I was 29 and living in Ames, Iowa. Nothing at Disneyland had prepared me for their Fourth of July parade. We sat in camping chairs for a good hour and a half watching an endless stream of tractors, hot rods, garbage trucks, fire trucks, bands, bikes, and patriotic floats. I had never been hit with such a pure, unadulterated blast of Americana. Disneyland, but real. I loved every second of it.
Since then, it's been important to me to live in a town where parades happen. In Blacksburg, we have a Fourth of July parade, a Christmas parade, and not one but two Homecoming parades in October. The one I'd rushed to tonight was the high school parade. (Virginia Tech's would come on the weekend.) I know some of these kids. They're playing with the marching band and sitting with the cheerleaders on top of the fire truck. They go to church with my family. I teach them at early-morning seminary.
Parades are my favorite because I live here. These are my people. And because there's something deliciously small-town and wholesome about a town that shuts down traffic so that high schoolers can ride in trucks and wave like kings and queens and throw candy at small children. I love that I live in a place where this matters. It makes me love Blacksburg more.