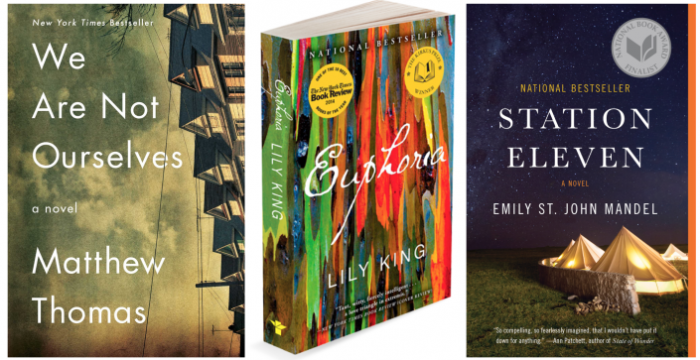 My lazy summer is abruptly coming to an end, with revision deadlines and intense back-to-school shopping with my daughters. Here's your back-to-school assignment: Go to Musing, the blog of Parnassus Books, in Nashville. Put it in your RSS feed. Wait with baited breath till a post by Ann Patchett pops up. Enjoy.
I've never been to this bookstore physically—never even been to Nashville—but reading about books is my fave, and Musing provides much delight in this arena. Some of it even has to do with This Is Where You Belong. A couple months ago, a post featured interviews with three authors, Emily St. John Mandel, Matthew Thomas, and Lily King, who were asked whether they felt like they belonged anywhere. Their answers were fascinating. As King responded, "After traveling and living in different parts of this country and abroad for several years, I have returned to New England, where I grew up, to raise my own family in a small town not all that unlike the one I left when I was eighteen. So I do have a sense of belonging and of home here. And I like it. But I also feel that itch to uproot and plunk down someplace unfamiliar for a while. It's essential to me."
Is uprooting essential to you? Where do you feel like you belong? Or do you? Go read what the other authors had to say about it.
P.S.: I read Station Eleven last year. Loved it.
Like this post? Share it!