A lot of people make the mistake of confusing houses with places. We think that once we find a really affordable house, or a beautiful one, or one that we can finally squeeze all our kids and dogs and stuff into, that nothing else really matters. It doesn't matter where that house is. Only the house itself is important.
I've made that same mistake myself. I've written briefly here before about my real estate obsession. Even now, while I'm writing a book about how vital towns our to our health and happiness, there's a niggly bit of me that insists that all that matters is finding a city where I can buy a nice house for less than $400,000. I have been looking at 101 Residential, they have some great luxury home designs. But a fews weeks ago, I went to a town called Ocean Springs, Mississippi, where dozens of residents lost their homes to Hurricane Katrina. We rented a vacation home from a woman named Beth whose own house had been washed away. The tidal surge broke open the entire front wall, and one of her favorite chairs was found floating somewhere down along the pier. You'd think someone like Beth would just pick up and move away. The house is gone. Why bother?
But that's not what happened. Most people I talked to in Ocean Springs were hard pressed to think of many people who had moved away after Katrina. Most stayed and slowly rebuilt through the very definition of hell or high water.
Part of the post-storm solution for helping people stay in place and rebuild faster are Katrina Cottages — tiny houses that are quick and cheap to build, yet make people feel a lot more at home than trailers do. Someohow Ocean Springs became a landing zone for several cottages envisioned by different architects, and now 18 or so of them are currently installed in a little rental community called Cottages at Oak Park.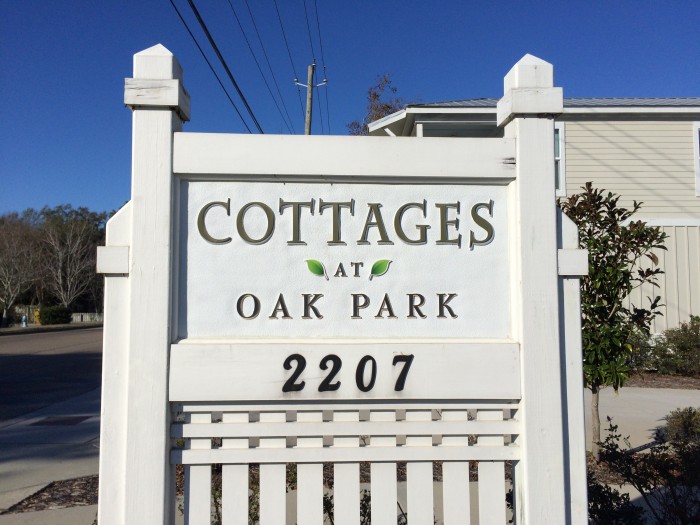 An offshoot of my general real estate obsession is my love for tiny houses, and people, these are the most adorable ones in the world, painted in cotton candy colors with white picket fences. The teeniest are 300 square feet, the biggest 1,800 (not that tiny). I'm in love.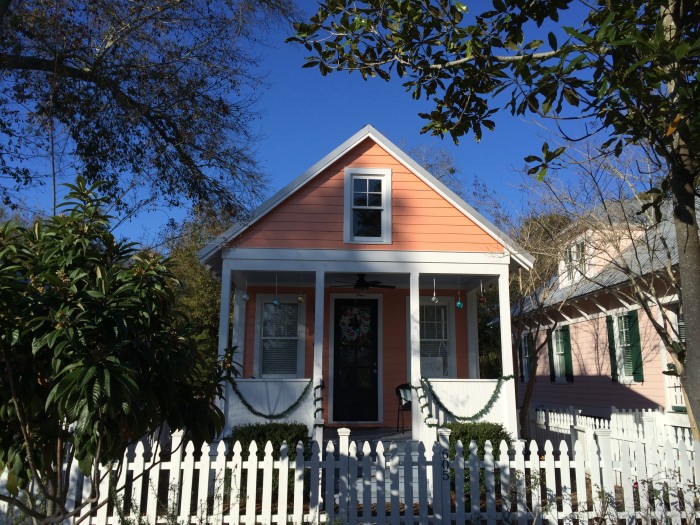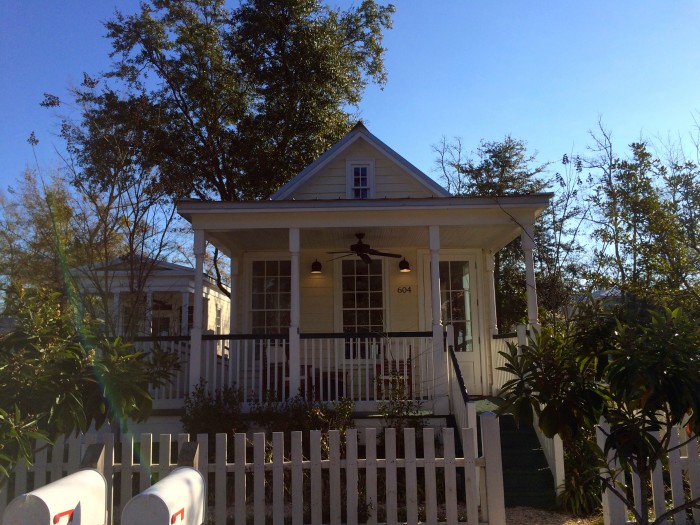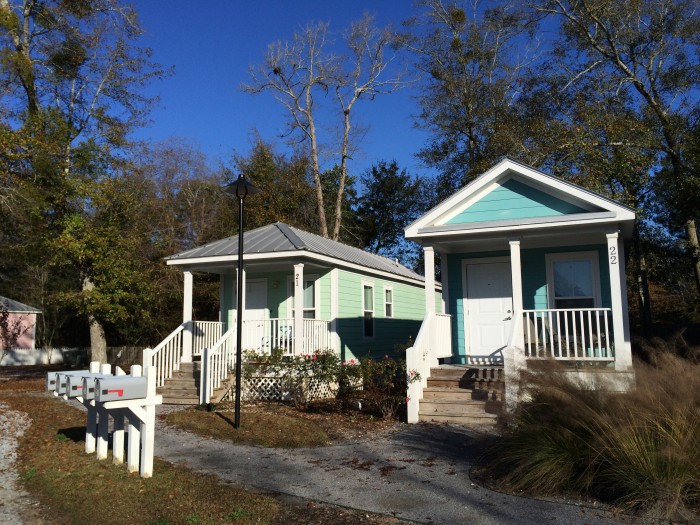 What do you think? Would you live in one of these? More important, where would you put it? Living in the right house can make us feel at home in a place, but I love how the Katrina cottages are built to keep people in their town even when bad stuff happens.
Like this post? Share it!