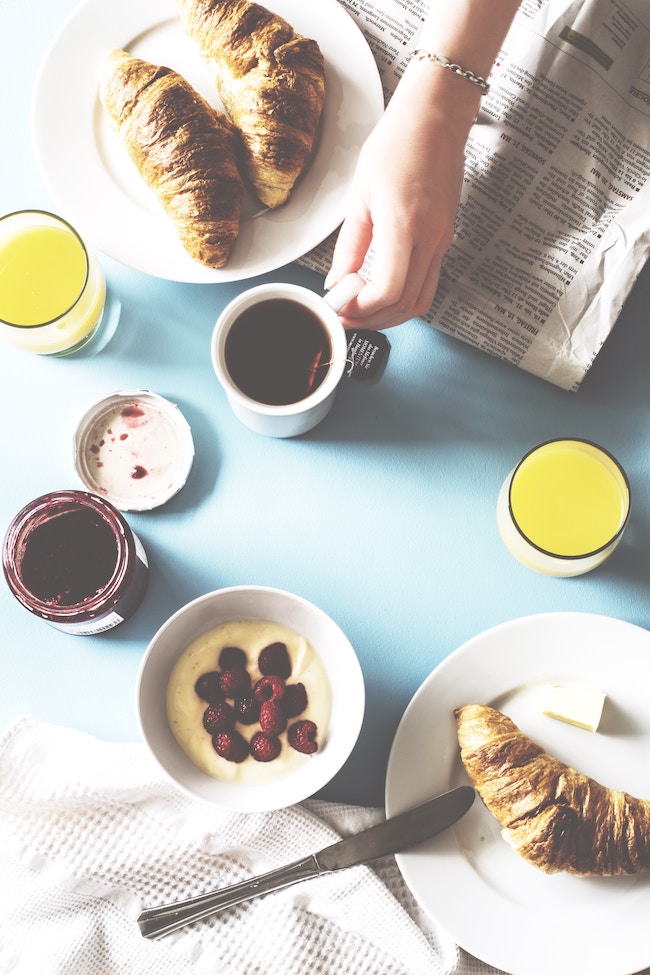 The other morning, as I drove home from a ridiculously early-morning class that I teach, I caught my neighbor, June, crossing the street in her robe and slippers.
"What are you doing?" I asked.
"Oh, I'm just going to put Betty's newspaper on her porch."
I knew the answer already, because I see it from my window sometimes. June scoops up Betty's newspaper and drops it on her porch. The next day, here comes Betty across the street in her robe to do the same thing for June. They wrestle each other for garbage privileges too, taking turns wheeling the other's can back up the drive on pickup days.
Honestly, it took me a while to figure out what was going on because it struck me as slightly odd. Clearly no one in this scenario actually needs the help. And yet they keep doing it for one another.
Did I mention that June is 92? And Betty is maybe 20 years younger? They've been neighbors for almost as long as I've been alive. I'm guessing they've been performing this ritual of kindness for so long it's calcified into habit, something that barely requires thought.
It is, let's be honest, not the kind of habit that gets written up in articles about the morning routines of successful people. But everything about this ritual of neighborliness or something like it would get your day off to a good start.
You begin with a quick win.
You put the rest of your priorities in perspective.
You tell your brain what matters most so you're less likely to freak out about little stuff.
You feel really good about yourself.
You live to be 92.
It's working for Betty and June.
________________________________
Shameless self-promotion portion of the newsletter: One event I'll be speaking at this spring that I want to invite you to is the Young Smart & Local conference in Philadelphia in April. If you work in economic development, higher education, business or government, and if you're interested in attracting and retaining young talent (and you should be), join me! The slate of speakers is fantastic.
________________________________
7 items of interest
1. "Support your local and downtown public libraries" and 24 other simple ways to make where you live better.
2. News you can use: a Japanese town with a rapidly declining population has enlisted the help of a mascot that is "an apple that's been inhabited by the spirit of a dead cat, and he absolutely shreds on the drums." I'm not sure why we haven't seen this approach to talent attraction used more widely. (Important: This story mentions Gritty. It's now my goal to bring him up in every newsletter.)
3. An Australian town took a slightly different (but also unconventional) route to a turnaround.
4. Is this a creepy or cute way to attract visitors to a tiny town? You decide.
5. Enough Pie, an organization in Charleston, South Carolina, that I wrote about in This Is Where You Belong, compiled an awesome list of resources for would-be placemakers and neighborhood catalyzers (and I promise I'm not recommending it just because my book is among the recommended reading).
6. How to make friends in a new city (or for that matter, an old one). #1: Capitalize on weak ties.
7. Watch this video. Five minutes will completely convince you of the power of urban planning to make city centers places where people want to be. (Related: Australians talk about their favorite public spaces.)
xoxo, Melody
P.S.—Want to get extra links to Youtube videos that make you cry and riveting longform reads and surprising facts and novels I loved? You gotta subscribe.