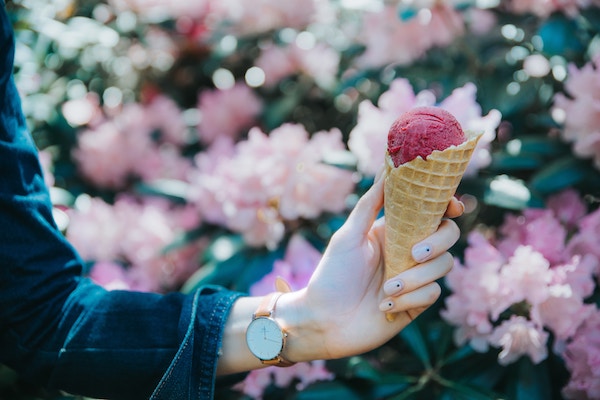 On the Friday that the ice cream shop Sugar Magnolia finally soft-launched in downtown Blacksburg, Virginia, traffic through the doors didn't falter for eight hours. The tables were swamped when I wandered over. No matter. I ate my $3.50 coconut chip ice cream cone among the greeting card racks.
It's the least I can do. Communities do well when their locally owned businesses are thriving. Businesses succeed when the communities they're located in are humming along. It's the ultimate circular relationship.
When I was researching my book This Is Where You Belong, I joined a downtown cash mob, a group of locals committed to spending $20 that evening at a designated downtown businesses. That night, our target business was a local skateboard shop that I'd never set foot inside because I'm a middle-aged lady who would rather not break her arm, thanks.
Galvanized by the cash mob, I dropped $20 there on a locally screen-printed Blacksburg t-shirt. One of the store's owners thanked me for coming. "Your support means a lot to us," he said.
Your local spending obviously matters to the entrepreneurs, but it matters just as much to your community. According to the Institute for Local Self-Reliance, when you shop at locally owned stores, about three times the money continues to circulate locally than when you shop at chains, creating a trickle-down effect in the way of additional tax revenue, employment, and spending. Sugar Magnolia, for instance, sells locally made Homestead Creamery ice cream, chocolates from just over the border in West Virginia, and books and art from local creatives.
I'm seeing the effects first-hand now, since one of the pony-tailed teenage girls scooping ice cream at Sugar Magnolia that first afternoon was my daughter, on her first day at her first job. That job will last only as long as Sugar Magnolia stays open.
Now all my downtown spending falls under the heading "supporting the local community." It's like an emotional tax write-off that perfectly justifies a $5 greeting card and a $20 t-shirt. I am my own cash mob of one. It's a pretty cheap investment in loving where I live.
________________________________
Shameless self-promotion portion of the newsletter
Some super-exciting news! This fall, my friend Marni Cummings and I will be launching an online course designed to help people who have recently moved feel happier and more settled in their new community. Are you moving this summer? Be the first to know about our online course by signing up for our special e-mail list.
________________________________
7 items of interest
1. "I set my intention to deepen my experience of community wherever I am." How unlikely connections make our lives richer.
2. Your town needs its own musical.
3. Would you retire to Florida? (Florida wants you to.)
4. "Loneliness won't just make you miserable—-it will kill you." And the solution could be as simple as a monthly potluck.
5. What happens if rich neighborhoods can just secede from poor cities?
6. Find a place that needs you.
7. Two great lists of picture books to teach your kids about helping the community.
xoxo, Melody
Subscribe to my newsletter for top-secret content like who's Melody's historical boyfriend? Oh, and recommendations and stuff.