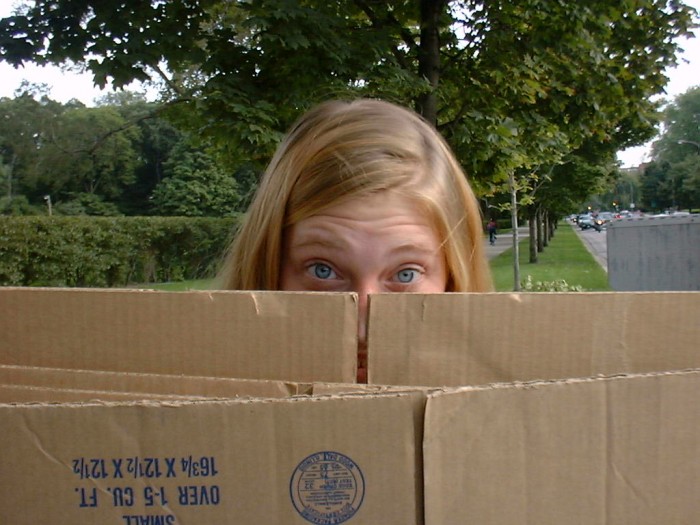 No one who packed up a U-Haul this summer would disagree with the notion that moving is a miserable experience, especially if you going abroad. Whether you went 20 miles or 2,000, the sheer stress and exhaustion of packing up your entire life and setting it down again in a different place is enough to induce at least a temporary funk.
Related posts: How to move to New Zealand?
Unfortunately, new research shows that the well-being dip caused by moving may last longer than previously expected. In a 2016 study in the journal Social Indicators Research, happiness researchers from the Netherlands and Germany recruited young adult volunteers in Dusseldorf between 17 and 30, a mix of locals and migrants from other parts of Germany, and used an app to regularly ping them with four questions:
How are you feeling?
What are you doing?
Where are you?
Who are you with?
Over the course of two weeks, study participants talked, read, shopped, worked, studied, ate, exercised and went for drinks, sometimes alone, sometimes with a partner, family, or friends. By the end, some interesting data had emerged.
First, Movers and Stayers spent their time differently. The Movers, for instance, spent less time on "active leisure" like exercise and hobbies—less time overall, in fact, on all activities outside the home/work/commute grind. Movers also spent more time on the computer than Stayers—and they liked it more.
Second, even though Movers and Stayers spent similar amounts of time eating with friends, Stayers recorded higher levels of enjoyment when they did so.
Study authors Martijn Hendriks, Kai Ludwigs, and Ruut Veenhoven posit that moving creates a perfect storm of unhappiness. As a Mover, you're lonely because you don't have good friends around, but you may feel too depleted and stressed to invest in social engagements outside your comfort zone. Anyway, you're not getting nearly as many invitations because you don't know as many people.
The worse you feel, the less effort you put into activities that have the potential to make you happier. It's a downward spiral of motivation and energy exacerbated by your lack of the kinds of friends who can help you snap out of it. As a result, Movers may opt to stay home surfing the internet or texting far-away friends, even though studies have tied computer use to lower levels of happiness.
When Movers do push themselves to go for drinks or dinner with new friends, they may discover that it's less enjoyable than going out with long-time friends, both because migrants can't be as choosey about who they hang out with, and because their ties aren't as tight, which can make them feel less comfortable and supported. That can simply reconfirm the desire to stay home.
Recently, doing a radio interview about my book This Is Where You Belong: The Art and Science of Loving the Place You Live, I was speaking about the chaos and loneliness of moving when the interviewer asked me, "But are people usually happy with the fact that they moved?"
The answer is: not really. I hate to say that because for as much as I tout the benefits of putting down roots in a single place, I'm not actually anti-moving. It can sometimes be a smart solution to certain problems.
However, Finnish, Australian, and UK studies have shown that moving doesn't usually make you happier. Australian and Turkish studies found that between 30 and 50 percent of Movers regret their decision to move. A 2015 study showed that recent Movers report more unhappy days than Stayers. "The migration literature shows that migrants may not get the best out of migration," write Hendriks, Ludwigs, and Veenhoven.
The question is, can you get over it?
Moving will always be hard. If you're in the middle of, recovering from, or preparing for a move, you need to know that things won't be all rainbows and unicorns in the new city. That's completely normal.
But you also need to make choices designed to increase how happy you feel in your new place. In my book, I explain that place attachment is the feeling of belonging and rootedness where you live, but it's also one's well-being in a particular place, and it's the result of certain behaviors and actions. As you dial up your place attachment, your happiness and well-being also improve. It takes time. Place attachment, says Katherine Loflin, peaks between 3 and 5 years after a move. It starts, however, with choices about how you spend time in your daily life.
Here are three choices that can help:
Get out of the house. You may be tempted to spend weeks or months nesting in your new home, but the boxes can wait. Instead, explore your new neighborhood and city, preferably on foot. Walking has been show to increase calm, and it opens the door to happy discoveries of restaurants, shops, landmarks, and people.
Accept and extend social invitations. As we've seen, these relationships will probably involve some disappointment that the new people aren't BFF material. Think of it like dating: You've got to kiss a lot of frogs before you find your prince.
Do the things that made you happy in your old place. If you were an ardent member of a disc golf league before you moved, find the new league here. Again, you may be frustrated to realize that no one respects what a great player you are. Patience, Grasshopper. That will come in time.
If your post-move sadness is debilitating or lingers longer than you think it should, speak with a professional. You may need additional help. Otherwise, slowly work toward making your life in your new place as enjoyable as it was in your old place. It will happen. Eventually.
Source
Martijn Hendriks, Kai Ludwigs, and Ruut Veenhoven, "Why are Locals Happier than Internal Migrants? The Role of Daily Life," Social Indicators Research 125 (2016): 481–508.