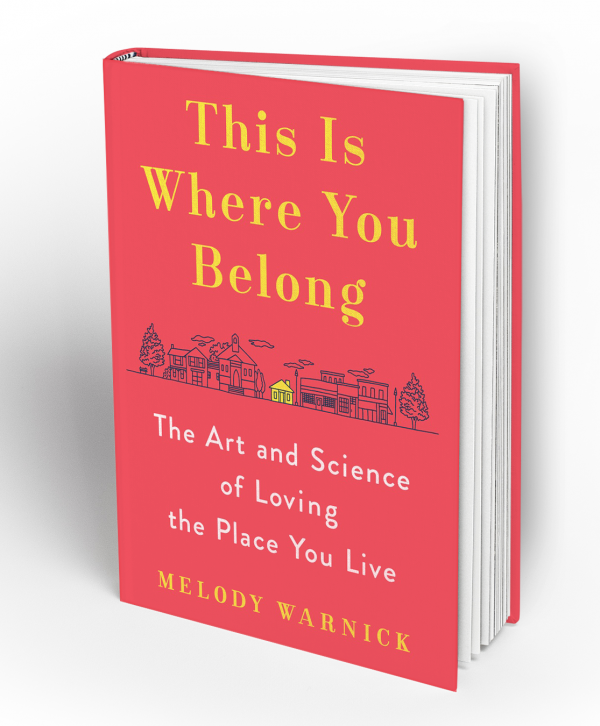 There's this weird phenomenon that always happens when I tell people I wrote a book about place attachment. They desperately want to tell me their place history. Where they grew up. Where they used to live. Where they live now. Where they wished they live. Absolutely everyone on earth has a story to share about place—and from what I've seen, we're eager to talk about it.
In other words, I've realized that This Is Where You Belong: The Art and Science of Loving the Place You Live was made for book clubs.
So I've created a downloadable list of book club questions that you can access at my website. For extra incentive to put this on your reading group calendar this year, I would love to Skype with your group when you talk about it. Just email me your meeting date and I'll do my best to make it happen.
7 items of interest
1. Pokemon Go may be the world's finest place attachment vehicle.
2. Turn your front yard into a karaoke night club and the neighbors will come running.
3. If you're a little miserable after you move, surprise! You're normal.
4. Are you as obsessed with online real estate as I am?
5. Placemaking around the world. These ideas will make you want to build something cool ASAP.
6. This Is Where You Belong was in Time. And Psychology Today. And Realtor.com. And lots of other places you can read about at my newly added Press page on my website.
7. If you've read the book, please review it. I'd be grateful.
Get more internet goodies when you subscribe to my every-three-weeks newsletter.