I've been following Stately Type on Instagram for a while now, because it's awesome. Every week or so, husband-and-wife team David and Holly Lesué pick a place, usually a city or a state, but sometimes a country or a destination, and debut designs for three different t-shirts for it. Their fans, all 13,000 of them, get to vote for their fave, and the winner gets printed and sold online.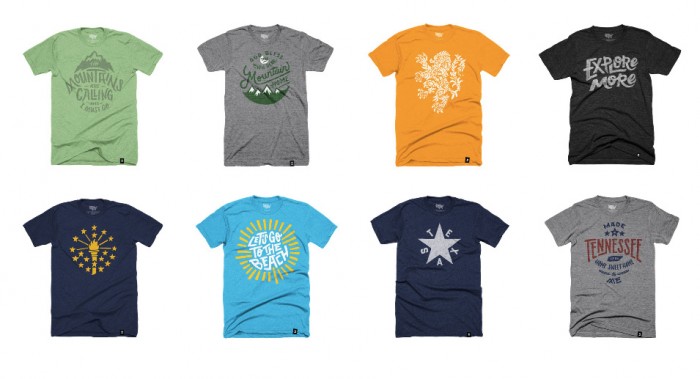 First off, it's just good design. The Lake Powell t-shirt , an homage to vintage Patagonia, kills me, and for months Quinn's been lusting after the 801 Beehive sweatshirt, whose antecedents only true Utahns understand. But the most interesting part is watching this become a crowdsourced social media phenomenon, as followers throw out ideas, tag local friends, and work themselves into a frenzy on behalf of places they love.
I've blogged before about the rising popularity of place-centric art, which I think is a manifestation of how devoted people are to where they live, or where they're from. Smart creative companies like Stately Type know how to cash in on that.
Like this post? Share it!