I am a complete and total wuss when it comes to scary stuff. When I was growing up in Southern California, my dad would take my sister and me every year to Knott's Scary Farm, where mask-wearing maniacs revved their chainsaws on the Log Ride and 20-somethings in evil makeup chased us around the funnel cake stands. Eventually, after a particularly vibrant post–Scary Farm nightmare, I woke up and went, "Wait, I actually HATE that."
So you will not find me standing in line at any haunted houses this holiday season (or watching The Sixth Sense for that matter … shudder). But spooky AND historical? That's somehow okay. For two years I've been driving past West View Cemetery in Blacksburg, with graves dating back to before the Civil War, and one gloomy October afternoon last week, I took a solitary stroll through it.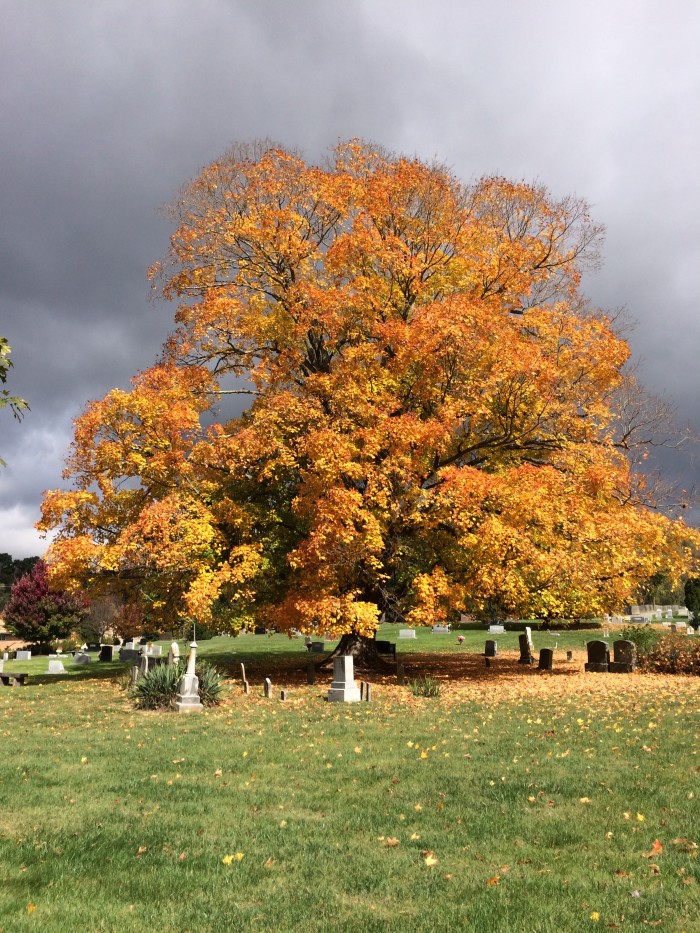 The cemetery is still being used, but the oldest tombstones were clumped together beneath a golden maple tree.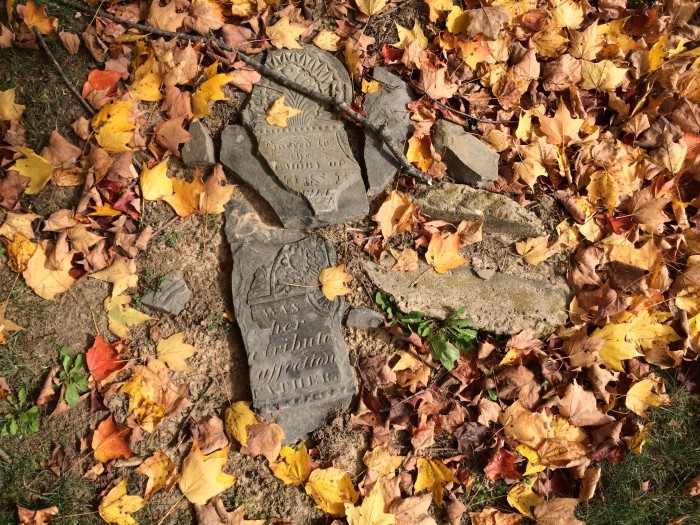 Time and weather had been unkind to some of the markers. They'd been shattered, or tipped over, or rendered tiny, weather-worn nubs.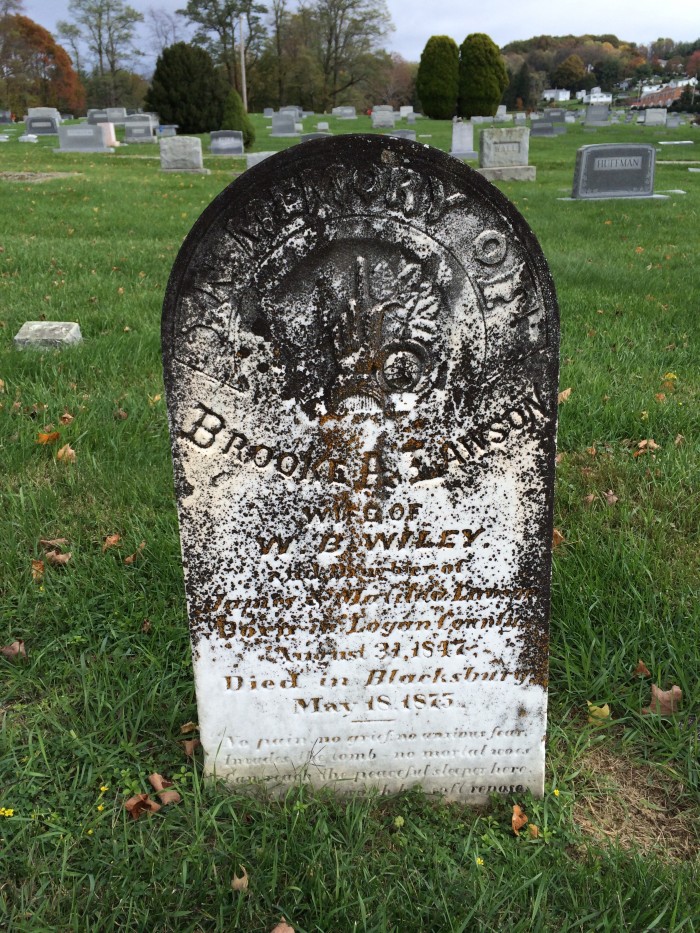 Others were speckled with an orange moss, but not enough to obliterate that Brooke Lawson, who weathered the Civil War in Blacksburg, died when she was just 28—10 years younger than I am. What was life like for her? She wasn't from here originally. What did she think of the town where she ended up?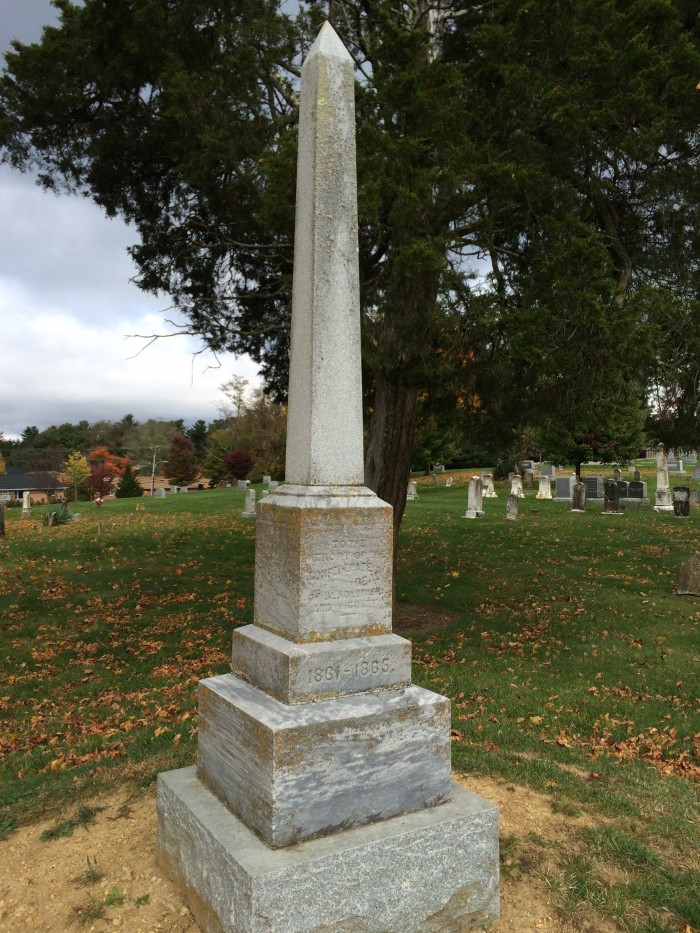 And what of Blacksburg's beloved Confederate dead? What was life like for them? The ground beneath the memorial statue has been worn bald by visitors, which I think that means they haven't been entirely forgotten.
I suppose you could walk through West View and imagine Scary Farm–style zombies emerging from the ground. But the cemetery wasn't spooky for me. Sad, a little, but also inspiring in a Carpe Diem sort of way. Their time is over and done with. Not mine, not yet. It makes me think of the Mary Oliver line:
"Tell me,
what is it you plan to do
with your one
wild and precious life?"
(According to Haunted Places, only two spots in Blacksburg rate as ghost-ridden: The Lyric movie theater and, oddly, the Holiday Inn. I will be staying far, far away this Halloween.)
Like this post? Share it!