I have historically been more of a book borrower than a book buyer, but in light of the fact that I want EVERYONE I KNOW to buy my book, in hardback, at MSRP, when it comes out, I'm trying to mend my ways. Plus, books make amazing souvenirs. Here's what made it into my book bag on a trip to New England.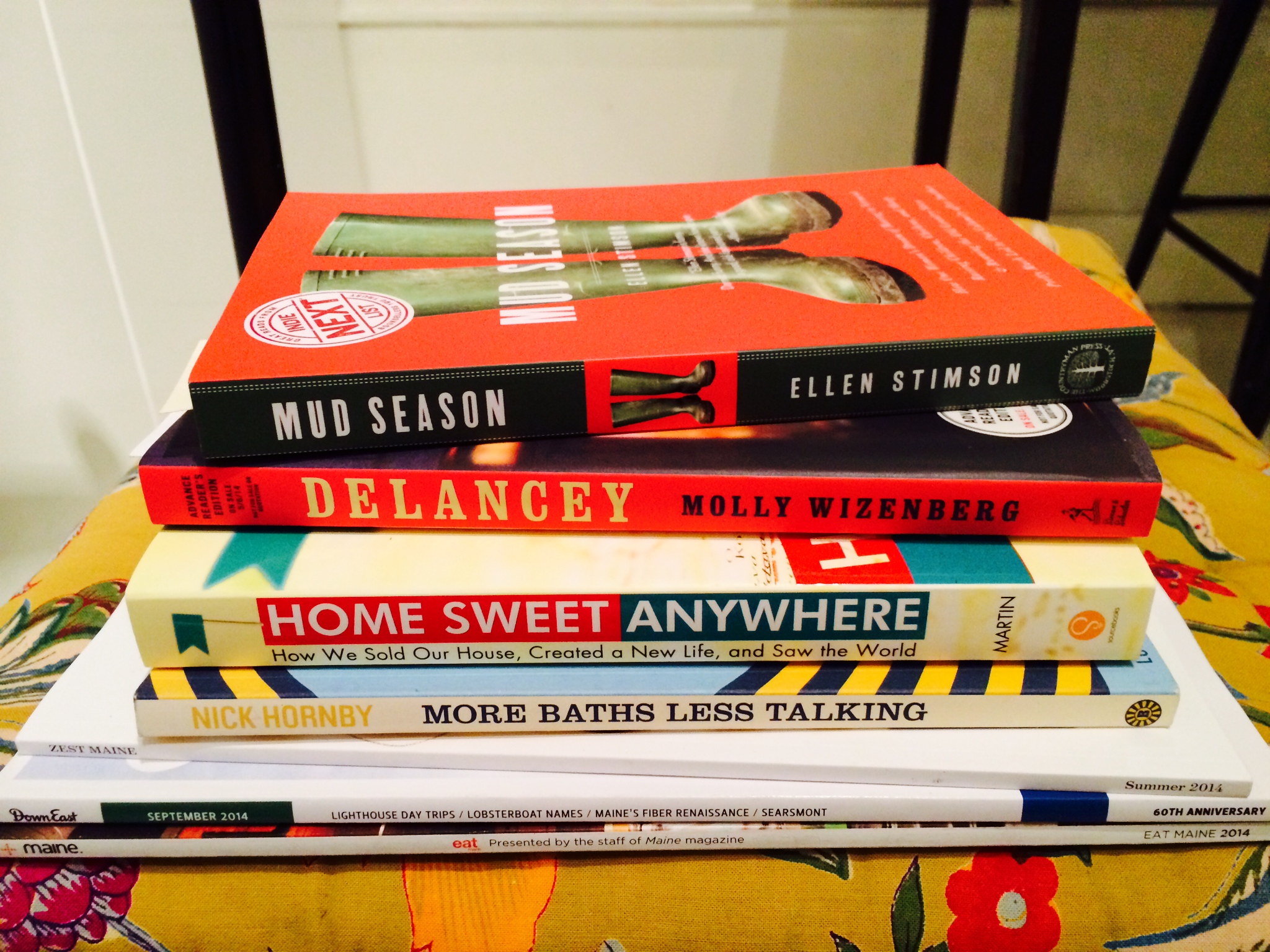 In case you'd missed the themes, it appears I'm gravitating toward books about finding home, leaving home, making great places, eating in said great places, writing, and, um, baths. If you want to follow along, friend me on Goodreads.
Like this post? Share it!