Right before we moved to Blacksburg, Virginia, my husband gave me a little piece of Virginia to put on my wall:
Typography is big in our house, so I was a sucker for this CAPow print (a scant $18 at Society 6), with its hand-drawn lettering spelling out the names of Virginia's 95 counties. Now framed and hanging in the living room of our house, smack-dab between our two front windows, it's kind of crying out for some friends, right? If I start building a collection of Virginia prints, this one, from Etsy seller Painted Post, could very well be next.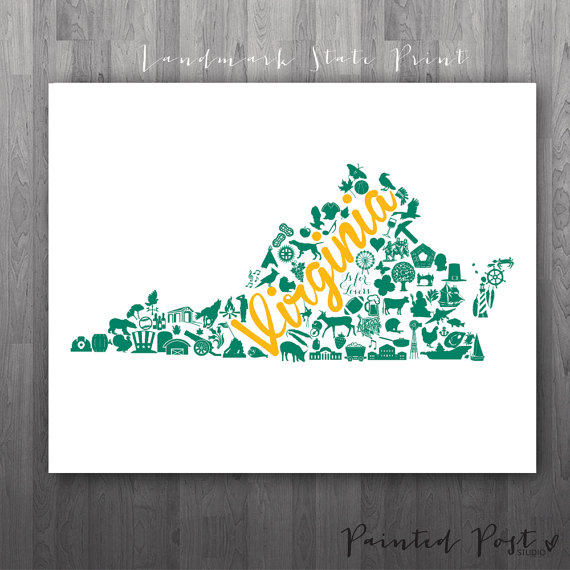 Seen any state-related artwork I can't/shouldn't live without?
Like this post? Share it!