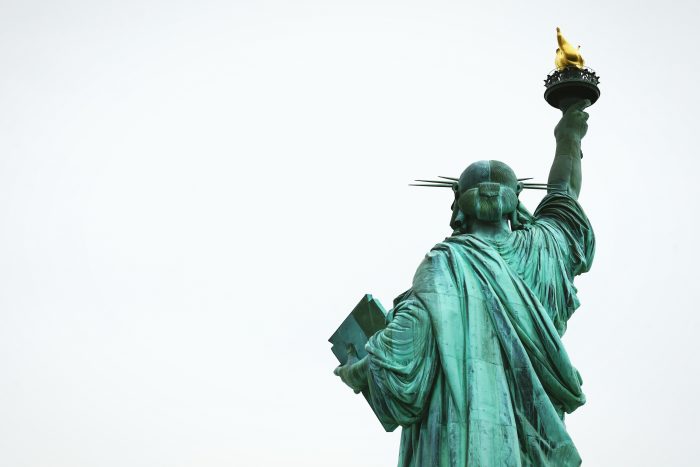 Fun fact: New York City residents do not visit the Statue of Liberty every day.
It seems like they should, right? About 60 million people visit NYC every year, and the number #1 thing they want to see is the Statue of Liberty. Don't the locals who have daily access to her just count their lucky stars?
No. No, they don't. Actually, some people believe that the #1 sign you're a real New Yorker is your utter disinterest in Lady Liberty. That old thing? Meh. Tourist stuff.
The sad truth is that most of us treat our own city's most thrilling attractions the same way. Daily life intrudes. Even if you moved to your city precisely because you loved its amenities, eventually the carpools, grocery runs, and late nights at work force everything else into the background. The longer you live in a place, the more successfully you ignore it.
That's why you need a City Bucket List.
Personally, I'm a huge fan of bucket lists in general. I've kept a life list (Go dog sledding! Learn to play tennis!), a "40 Before 40" list (Visit Acadia National Park! Buy a grown-up piece of furniture!), and currently a "19 before 2019" list (Write a will! Try meditation!). I love sitting down and making the lists, the way it funnels my imagination toward a hoped-for future life. And I love actually ticking off items. Without my 40 before 40 list, would I have paid the money to go ziplining? Or planned a summer vacation that would get me to the last of the 50 states? (Love you, Connecticut!)
With a City Bucket List, I get that same push toward adventure, except where I live right now. Right around the time I moved to Blacksburg, Virginia, I started formulating one for my new town. To get ideas, I scoured blog posts, Instagram (hashtag Blacksburg), TripAdvisor, Yelp, the website of the Convention and Visitors Bureau. My friend Kristy asked strangers about their local favorites as an icebreaker. "I just moved here," she'd say. "Where should I shop? Where's a good place to eat? What should I see if I only have a few days here?"
The candidates included
Go to a Virginia Tech baseball game
See a movie at the Lyric Theater
* Hike at Pandapas Pond
* Bike the Huckleberry Trail to Christiansburg
* Eat at Dude's Drive Inn
* Swim at Claytor Lake
* See Mabry Mill
Start with the Statues of Liberty in your neck of the wood—all the attractions you never got around to seeing. Then add the trails you've meant to hike, the views you'd like to take a selfie with, the restaurants whose dishes your colleagues keep yakking about, the festivals you've avoided up until now.
Simply brainstorming the list recalibrates your relationship to your community, making you do a mental deep-dive into your city's assets, strengths, and hidden gems. Basically, you're creating a mass of positive, "I'm happy here" feelings. Then, when you actually do the things, you create a trail of meaningful experiences all over your community. Meaning is the kicker here—what turns a park into "the park where we picnicked on a warm June afternoon" or a weird back road into "the place where we found the apple orchard that smelled like heaven." Bucket list experiences make your town feel like home.
Tourist stuff is pretty amazing sometimes.
————————————————————
Shameless self-promotion portion of the newsletter: I'm now writing a weekly column for Livability.com! Do me a solid and come check it out.
————————————————————
7 items of interest:
1. The new utopia: real estate developments that encourage walking and blueberry eating.
2. "As urban renewal swept through Northeast, neighbors who'd looked after each other for decades were suddenly scattered across the city. They literally couldn't find each other." An illustrated history of urban renewal in Roanoke.
3. A simple way to make people happy where you live. Or anywhere.
4. Are you living the dream?
5. We probably need a minister of loneliness too.
6. Did you know China has a fake Paris? A guide to duplitecture (best coinage ever).
7. How to go slow, plus a nice matching podcast episode.
xoxo, Melody
Want more links? Subscribe to my newsletter!
SaveSave